Discover Seville
Seville enjoys a very warm climate most of the year, which makes it an ideal city to visit throughout the year. Seville. The city of Seville has a lot of places of interest where you can get lost and discover why they say that "Seville has a special color"
Plaza de España
The Plaza de España is an architectural complex located in the María Luisa park in the city of Seville (Spain). Declared an Asset of Cultural Interest within the "Historical Garden" category, this famous park was part of the private gardens of the San Telmo Palace, which one day belonged to the Infanta María Luisa Fernanda de Borbón. Within the enclosure, you can visit the Archaeological Museum of Seville, the Museum of Popular Arts and Customs or the Royal Pavilion, among other attractions.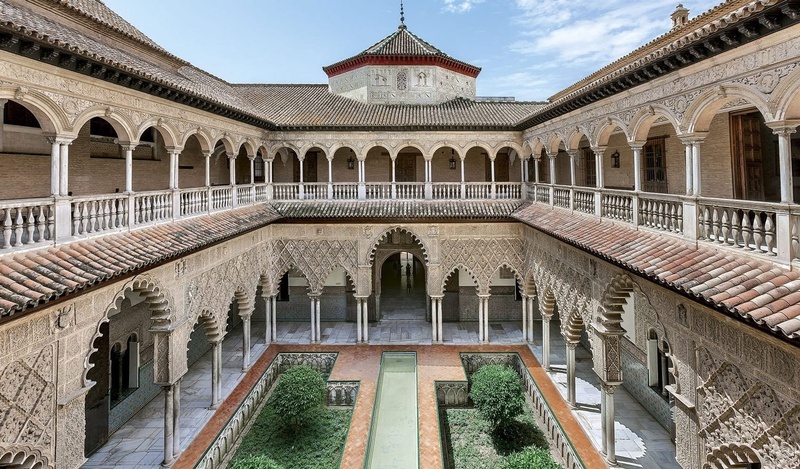 Real Alcazar of Seville
The Real Alcázar is the complex of buildings that historically has represented power in the city of Seville.

Its beginnings date back to the time of the Muslims, so it was the palace residence of emirs and then, after the reconquest of the city in 1248, of the Christian kings.

This palatial complex that was expanded over time shows various architectural styles, from Mudejar and Gothic, to Baroque and Renaissance.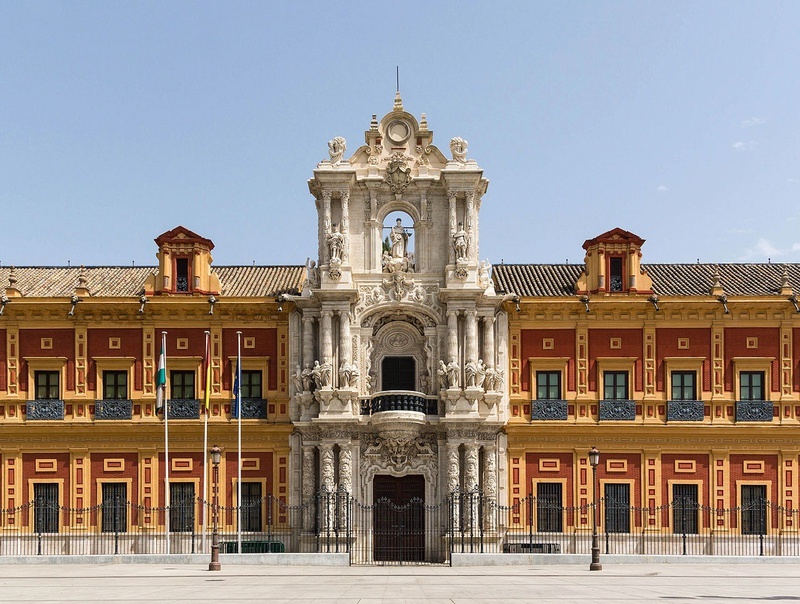 Palace of San Telmo
A building that you should not miss on your walk through the center of Seville is the Palacio de San Telmo, current seat of the presidency of the Junta de Andalucía, and whose façade is the best example of the Baroque in the Andalusian capital.

Built starting in 1692 to be the seat of a college-seminary of the Universidad de Mercaderes, throughout history it has had various uses.

For most of the 20th century it has belonged to the Archbishopric of Seville and has been the headquarters of a seminary, until in 1989 the building was ceded to the Junta de Andalucía.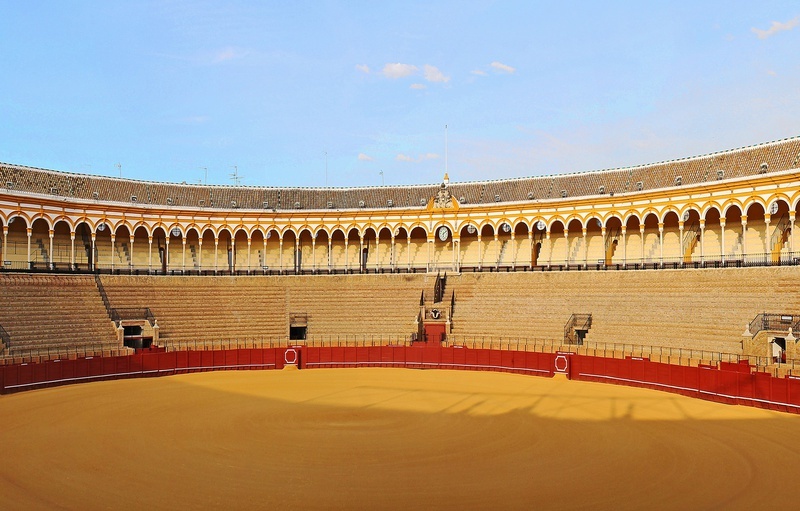 Bullring of the Maestranza
The bullring of Real Maestranza de Caballería de Sevilla is the headquarters of the bullfights that take place in the city of Seville with those held during the April Fair having special relevance for fans. It is considered the second most important bullring, after the one in Madrid, and with the longest bullfighting tradition in Spain. It is popularly nicknamed the "Cathedral of Bullfighting".
1.4 km Plaza de la Real Maestranza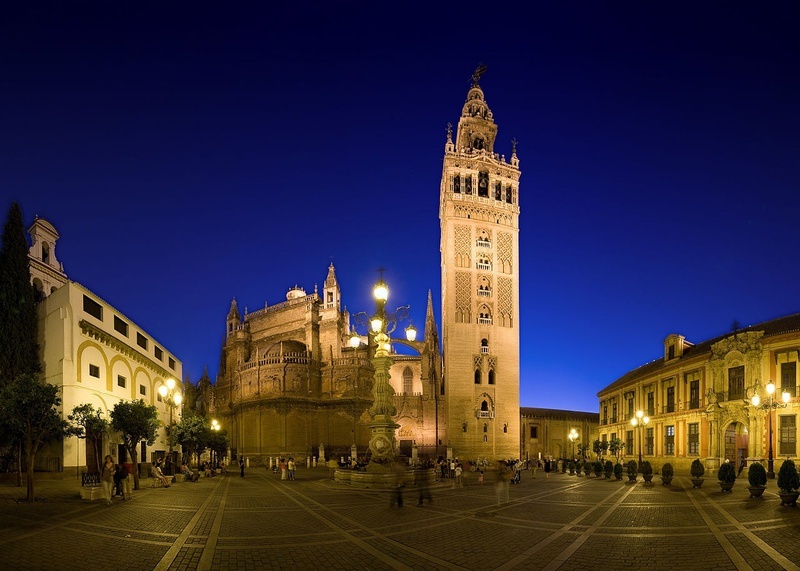 The Cathedral and the Giralda
The Cathedral of Santa María de la Sede in Seville, in the late Gothic style, is one of the most visited monuments in the city. Declared a World Heritage Site by UNESCO and a Property of Exceptional Universal Value, it sits on the old Aljama Mosque of Seville, of which the Patio de los Naranjos and the minaret, better known as the Giralda, are still preserved today.
1.1 km from hotel